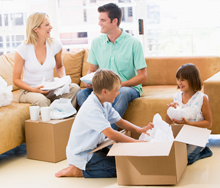 New Land is always in constant demand and in Canberra land is constantly in short supply and when available the new land is predominantly in new suburbs on the outskirts of the city.
The strongest demand is for New Homes in the inner city areas within close proximity to amenities and place of employment. With our ready built homes the block of land has been handpicked by our experts in sought after locations close to amenities and services.


The advantages of buying a Ready Built Home




*

Affords you the opportunity to buy a new home in premium suburbs


*

Brand new home without you having to go through the stress of construction


*

You can walk through see and touch what it is that you are buying


*

You will not have to envisage what your new home will look like from looking at a plan.


*

Landscaping has been completed


*

Our Ready Built Home comes complete and ready to move in


*

No progress payments to worry about


*

Save on legal fees and bank fees by not having to enter into two contracts, one for the purchase of the Land and one for the construction of the house


*

No paying rent while your house is under construction

Register your interest for the next release of ready built houses.


- INVESTMENT OPPORTUNITIES -
ALL SOLD