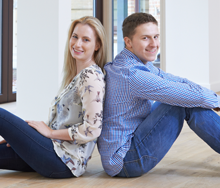 Townhouse living is playing a bigger and bigger part in the life style choice people make, so you need to decide what's important to you, do you prefer space to location. Buying a house means a lot more commitment and generally means buying outwards and away from the city.

Townhouses have the advantage of allowing you to buy in more premium suburbs closer to amenities and place of employment and have the added safety benefits that many single-family homeowners don't have, such as


*

Close neighbours watching the community and property


*

Shorter commuting times


*

More relaxed life style

At costs below the median house price townhouses attract downsizers keen to stay in the same neighbourhood. They also appeal to first-home buyers, singles, small families and empty-nesters, as well as investors seeking high rental returns for smaller outlays.

Registor your interest now for the next townhouse release.